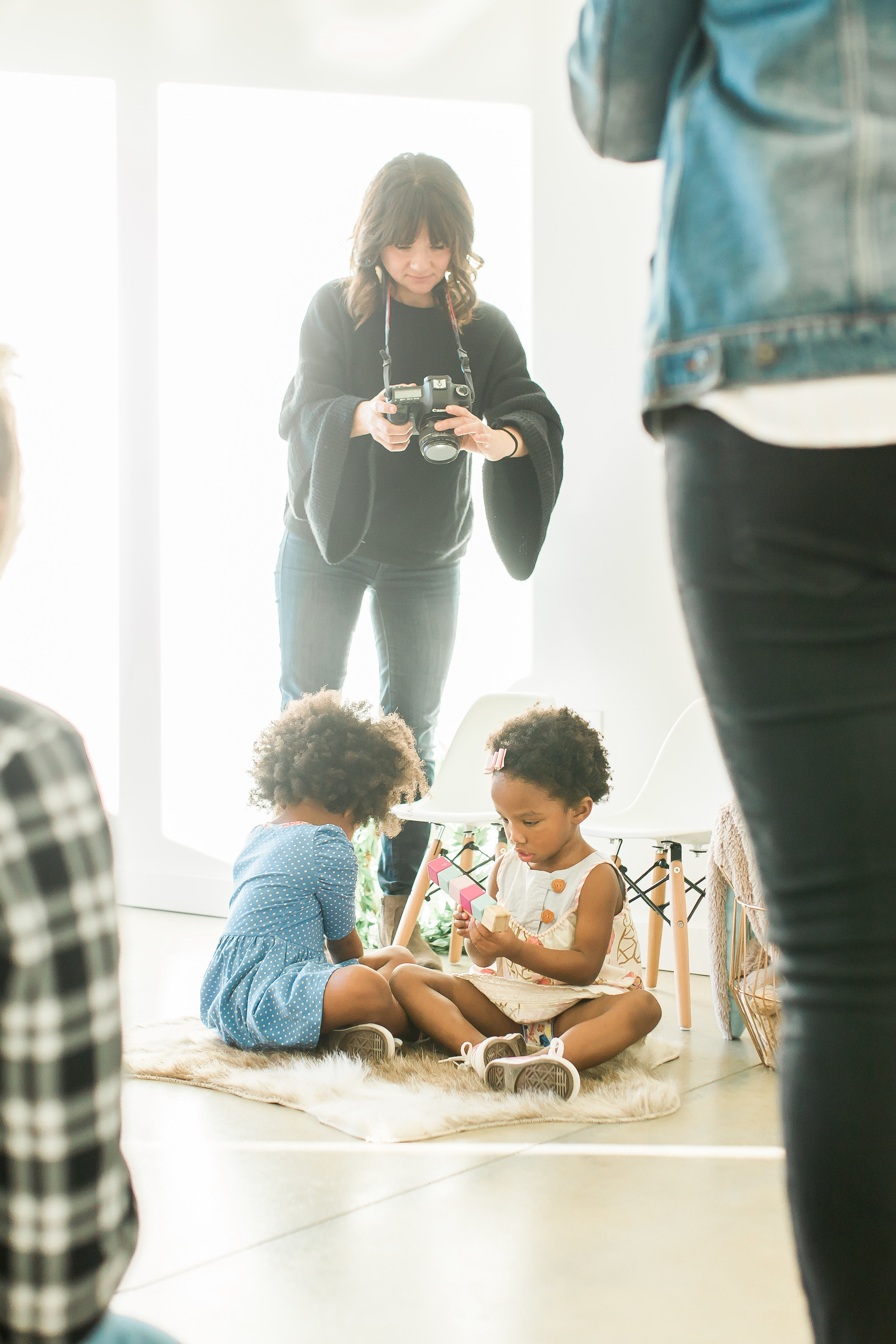 1. Camera Settings
2. Movements and Angles
3. Story
4. Music
5. Editing.
We have designed a course for moms and photographers to learn how to create impassioned films for their business or personal life. We want to show you the power of video, and how you can use it to effectively create stunning videos. Lindsey and I have documented over 200 births, families and weddings and have fallen in love with creating personal videos of our family as well.
"I am obsessed with documenting real life moments with my young kiddos. It is important for me to be able to capture these moments the best way possible. When I stumbled across the Motion Retreat video workshop, I was immediately intrigued. I recruited a friend and we decided to give it a try. I think we were instant friends with Lindsey and Aubrey because, well, they are just awesome. But besides that, they were great at sharing their knowledge, tips, and tricks. They have continued to be a great resource for questions, help, and ideas. It was the best memory making investment I've made!"
- Lindsay Burnett
"Not only did I learn a lot at The Motion Retreat Workshop, I had a lot of fun. Aubrey is really easy to learn from and truly makes you feel comfortable asking any questions. If you're interested in videography but don't know where to start, or even if you know a little, you can benefit from this class! I walked away feeling knowledgeable as well as eager to shoot and edit my first video. Can't thank you guys enough for sharing your tricks with me!"
-Paige Keeton
What makes this course different than other courses
Is that lifestyle video is brand new, for us, it has been life changing in our businesses and our own families, and we want to share what we have learned with you.
PAST ATTENDEES WORK BELOW